Celebrate Spooky Season at Spirit Halloween!
With Halloween right around the corner, it's time to get ready for another year of tricks & treats at Spirit Halloween.
Shop & save at your local Spirit Halloween store in Maine AND support The Barbara Bush Children's Hospital (BBCH) with our 10% off coupon. It's a win-win!
There are additional ways to support the kids at BBCH when you visit your local Spirit Halloween store. You can make a donation to receive a mystery goodie bag (some include gift cards!), or participate in other fun in-store activities. 100% of coupon proceeds and in-store donations directly support the Child Life Department at BBCH!
The Spirit Halloween stores in Maine are set to break a fundraising record this year, surpassing $800,000 raised for BBCH since 2009. Help us reach this goal by shopping at Spirit for all your Halloween needs.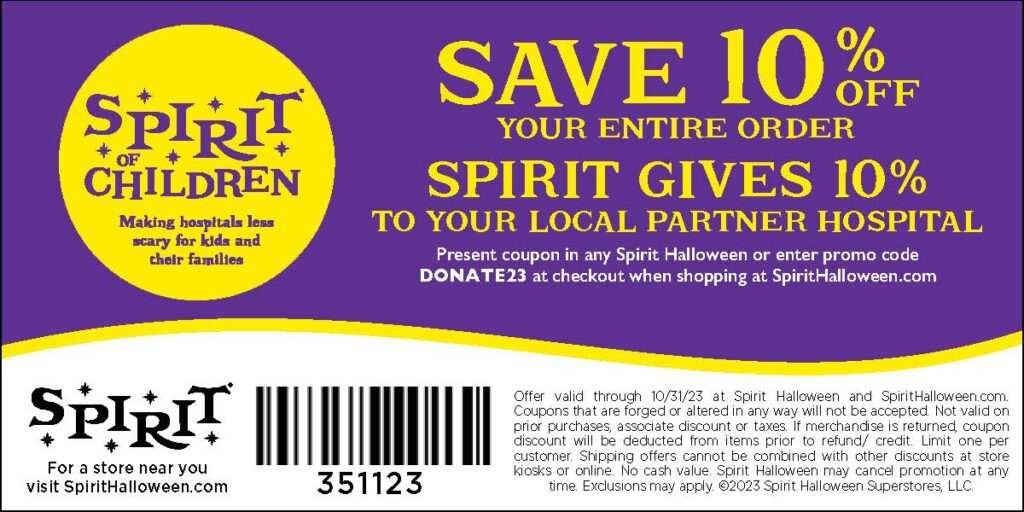 Use this coupon at the following Maine Spirit Halloween locations:
Auburn: (Former Sports Authority) 730 Center Street, Auburn, ME 04210
Augusta: (Former Kmart) 58 Western Avenue, Augusta, ME 04330
Bangor: (Former Bed Bath Beyond) 6 Bangor Mall Boulevard, Bangor, ME 04401
Biddeford: (Former Old Navy) 101 Shops Way, Biddeford, ME 04005
South Portland: (Former Sears) 400 Maine Mall Road, South Portland, ME 04106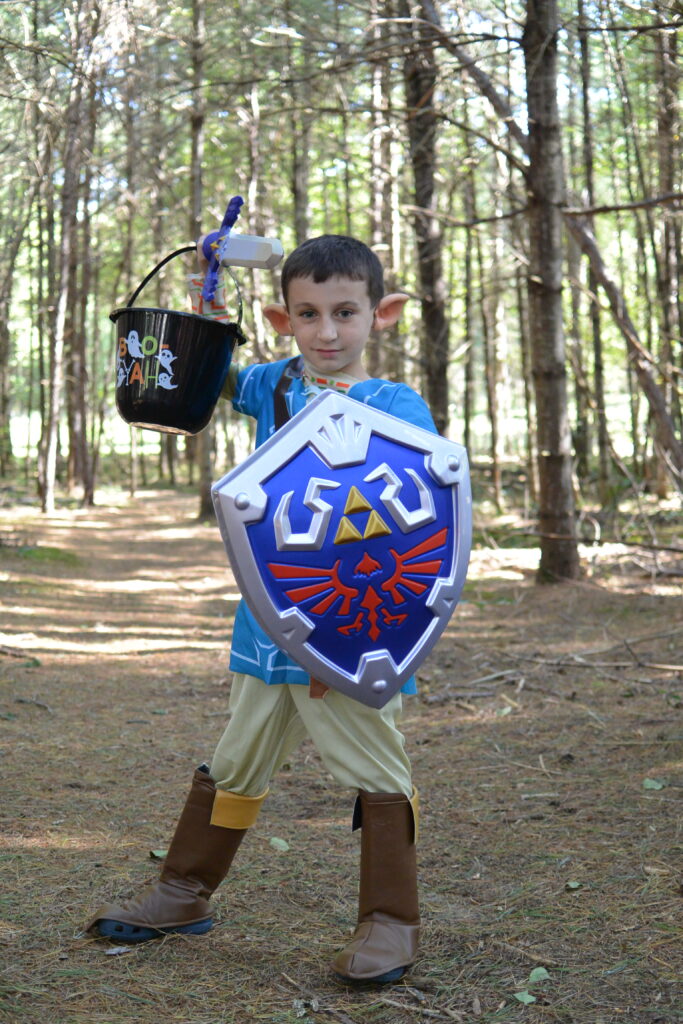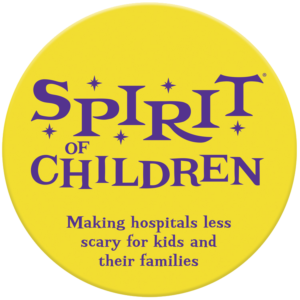 About Spirit Halloween's Spirit for Children Program
Spirit of Children brings fun and funding to local hospitals at Halloween and all year round, through monetary donations and hosting Halloween celebrations by providing, costumes, accessories, decorations, and most everything needed for a party including volunteers from local Spirit stores.
Our mission is to make hospitals less scary for kids and their families through support of the Child Life department at partner hospitals in our local communities.